FROM: Glenn Livingston, Ph.D.
2:28 PM, Weds in the Cool, Crisp Mountain Air
My name's Glenn Livingston, and I'm NOT one of those never-been-fat guys who just nods at clients and says "eat when you're hungry and stop when you're full"...
I don't tell clients to go "write their feelings and stop swallowing their emotions"...
Or to "call a friend and paint their nails" to distract themselves from cravings.
Nor do I just suggest they "hug their inner wounded child" while offering NO practical wisdom to stop overeating!
What I AM is a formerly obese psychologist who almost ate himself to death while trying every self-love approach you can imagine...
Who—after suffering for decades—tripped over a not-so-glamorous trick of mind which solved his problem...

Who's worked with hundreds of people one-on-one to perfect the system...

And understands exactly how the overeater's mind works.

I know how binge eaters lie to themselves about food each day...that little voice inside their head which says "Go ahead, we'll start again tomorrow"...

How they're tortured by cravings...

And why some people eat SO much they fall asleep in the middle of the day.

I've experienced first-hand what it's like to recover from the bloating, self-hatred, and digestive upset caused by excess food...

I know—I REALLY KNOW—what a miserable waste of life food obsession can be!
And I understand the desperation which makes people hide their food problem from family and friends... then hate themselves for lying to those they love most...
How they lose weight over and over, only to gain it all back (and then some)...
How they waste days exercising like crazy in a futile attempt to "undo" the damage from yesterday's binge.
How do I know?
Because this used to be the story of my life...
Until I found a bizarre solution which put my eating problem 100% behind me...
NOT temporarily suppressed, "managed," or hiding in the closet waiting for that fateful day I'll "inevitably" give in again...
Nope - genuinely, completely, and totally gone.
No more sabotaging my best laid plans for diet, fitness, and health...
No more shattered goals and dreams.
No more feeling tired, bloated, and fatigued from having to digest all that food.
No more living in fear of how I was destroying my health.
No more hating that stupid number on the scale - or myself for giving in (again)...
None of that!
And because I've been obsessed with helping others...
I've developed it into a system YOU can use...
...to provide these same benefits to your clients, FAST!
Which is very good news because...
OBESITY RATES ARE SKYROCKETING!
Most Dieters Gain Back All Their Weight—and More!
More than 50,000,000 Americans go on a diet each year (according to Colorado State University Extension) but only 5% manage to keep their weight off. And many not only regain their weight but end up heavier than before :(
According to the World Health Organization 67.9% of adults are overweight in the United States alone. That's two out of three people! And, at the time of publishing this letter:
Worldwide obesity since 1975 has TRIPLED! More than 1.9 Billion adults are overweight and 650 million obese!

Diabetes has increased by 80.8%! Diabetic adults live with double the risk of heart attack and stroke—AND—a seriously increased risk of blindness and kidney failure. Yet "simple lifestyle measures have shown to be effective in preventing or delaying the onset of type 2 diabetes" – most notably to "achieve and maintain a healthy body weight," "eat a healthy diet," and "be physically active."

Cardiovascular disease is responsible for 31% of global deaths! But "most cardiovascular disease can be prevented by addressing behavioral risk factors—primarily "unhealthy diet, obesity, and lack of exercise!"

30% to 50% of cancers can be prevented, and dietary modification is an important approach to cancer control. "There is a link between overweight and obesity to many types of cancer such as esophagus, colorectum, breast, endometrium and kidney [...] Regular physical activity and the maintenance of a healthy body weight, along with a healthy diet, considerably reduce cancer risk"
Why is this happening?
We're living in unprecedented times...
Big Food spends billions to engineer food-like substances which press our pleasure buttons in ways evolution did NOT prepare us to handle...
Then they package these artificial concentrations of starch, sugar, fat, salt, and excitotoxins to make them APPEAR healthy...
And spend even more on advertising to make us THINK we need them!
Did you know there are over 5,000 food messages per year coming at us through the airwaves and the internet...almost none of which are about whole fruits and vegetables?
Most people think advertising doesn't affect them, but this belief actually lowers sales resistance—so the industry has us EXACTLY where they want us! Dancing bears, bells, and whistles compel us to "look for love" at the bottom of a bag, box, or container... but trust me, it's NOT there, I've checked!!
Plus...
Most People Today Are Utterly Overwhelmed and Time Pressured

Screaming kids, a boss with "urgent" needs, and trying to make ends meet eats up every spare moment.

The stress is intolerable...

So people use "comfort food" to cope :(

Unfortunately, even though they KNOW this habit is putting their health at risk, sapping their confidence, and making them miserable...

The food treats they've become accustomed to are TOO addictive...

And the sense of demoralization from previously failed diets is WAY too strong...

So they've become more or less resigned to slowly eating themselves to death...

Until, once or twice a year the number on the scale terrifies them...

OR they can no longer ignore the reflection they see in the mirror...

OR they receive a harsh comment from a doctor, friend, or loved one...
Then they panic and look for a new, different, and permanent solution!
Which is why...
There's a Virtual Flood of Desperate Weight Loss Clients Waiting for YOU to Offer Them Something New and Different!
Listen, there's NO shortage of people desperate to lose weight!
But they don't want anything which hints at taking away their favorite treats...
And they're fed up with the latest "diet of the month" too :(
THEY WANT SOMETHING DIFFERENT.
Something which puts control, hope, and enthusiasm back in their hands...
That helps them stop overeating WITHOUT giving up "comfort food"...
That eliminates constant food thoughts...
Something that works FAST!
NOT another miracle diet which gets them all hyped up on a Sunday, only to fail the first time a chocolate bar, cookie, or potato chip catches their eye on Monday afternoon...
NOT another guru to "save" them for a little while until they inevitably crash and burn a few weeks later...
NOT someone who says they'll need to spend years figuring out why they overeat...
NO!
What today's weight loss client wants is a skilled coach with a direct, fast, and simple answer...
A proven system which provides REAL power over food.
They want someone to take them by the hand and walk them through losing weight step-by-step...

Which is why I'm SO proud to offer you the very limited opportunity to...
| | |
| --- | --- |
| | Become Part of an Elite Group of Weight Loss Coaches Certified by Me Personally in the Never Binge Again Method! |
THE NEVER BINGE AGAIN COACHING SYSTEM HELPS YOU
ATTRACT CLIENTS BECAUSE IT IS EXTREMELY UNIQUE AND DIFFERENT
It's FAST, often providing tremendous relief in the very first session!...

The client can eat ANY treat they want to! It doesn't force them to limit any particular food unless the client determines for themselves this is a good idea...

There's ZERO need to delve into "deep-seated reasons" the client overeats...

Virtually NO effort is required to maintain progress once Never Binge Again is applied correctly. Designed to work silently in the background to protect the client—even against NEW cravings and food thoughts they've never had before!...

Encourages confidence and independence—whereas OTHER solutions cultivate fear and ongoing accountability...and require constant vigilance...

It's systematic and logical! Never Binge Again is a paint-by-numbers, step-by-step approach which ANY coach with the right attitude, open-mindedness, and willingness to learn can master. And the whole system hangs together coherently in a way most clients find palatable and pleasing...

And Never Binge Again is Exceptionally Credible! At the time of writing this letter there were...
HUNDREDS OF THOUSANDS
of Kindle downloads
and More Than 1,200+
reviews on Amazon.com!

Hovering at and/or near the #1 ranked position in Amazon's Kindle Store, beating out THOUSANDS of other titles for more than one full year!

Famous health and weight loss authors—who compete
directly with Never Binge Again!—endorse both the method
AND Dr. Glenn Livingston himself as the their 'go to guy'
for trouble with their own eating!
Howie Jacobson, Ph.D., ("Whole" and "Proteinaholic") trusts Glenn's system, training, and coaching abilities
implicitly...and turns to Never Binge Again for both help with his own eating AND for help with his clients

Wendy Hendry, author of the Amazon best seller "W.A.I.T. Loss" says Glenn
is her go to guy' for her own eating, and Never Binge Again is the method she trusts
...even though she is a direct competitor!!

Happy, HAPPY customers who rave about the book
and/or their Never Binge Again coaching experience!
(LEGAL DISCLAIMER: Never Binge Again is NOT intended to diagnose, treat, or cure any disease, disorder, or condition. These statements have not been evaluated by the FDA or any other regulatory agency. It would be unreasonable to assume just getting trained as a Never Binge Again coach and/or taking the consumer-facing coaching program yourself would result in any guaranteed level of weight loss, the improvement of any physical condition, and/or the reduction in any mentally distressing thoughts, feelings, conditions, diseases, and/or disorders... in either yourself and/or your clients. Full Disclosure Statement)

Sally - lost 18 pounds when she stopped
binging on candy. Says now that she knows
the secret she can't ever slip back!


Susan lost 28 pounds after
Never Binge Again helped her
stop yoyo dieting!


Vanessa lost 17 pounds with simple Never
Binge Again food rules and support


And Susan is binge free after 10 months!


Phyllis says the book alone wasn't enough - she needed COACHING (via webinars and her individual Never Binge Again coach) to really get started

Jennie really needed a Never Binge
Again coach to help customize and
individualize the program for her!

Linda feels her long term struggles with food
have come to an end and she is finally free of the associated mental anguish!

And Never Binge Again showed Jennie how to
forgive herself quickly for mistakes so they
wouldn't escalate into full fledged binges!

Liv says her relationships with her mother and
children are much better because Never Binge
Again helped her stop obsessing about food
and to become more present with them!

Sally says Never Binge Again is the
best thing that ever happened to her!




Nancy didn't focus on losing weight immediately. Instead, she decided to use Never Binge Again to just stop GAINING weight, and stop eating at night. After a while, just because she didn't binge and was eating healthier, the weight started coming off.

Nancy also says the program
ELIMINATED HER SENSE OF SHAME
almost entirely!

Medical Doctors, Psychologists, Therapists, and Neuroscientists Are Endorsing Never Binge Again

"My life has totally changed. I've lost about 17 pounds. I don't have to carry on the food conversation in my head anymore. It's very clear what my body needs and wants. So as long as I stick with that my weight keeps on dropping three or four pounds per month.[...] I can tell you that many of my doctor friends are in trouble with obesity and overeating.

It's quite telling to go see another doctor myself as a patient myself and see them struggling with marked obesity problems. I think that doctors need help and would be interested [in Never Binge Again] not only for themselves but for their patients!"

Margaret Fletcher, M.D. -

The first female surgeon ever on the faculty at Johns Hopkins

University Medical Center


"I would really encourage providers to expose their patients to this program because they may very well be surprised to find out that the mindset shift that Never Binge Again offers could be the ticket to really change this patient's life forever. And keep the change sustainable where they don't have to rely on a medicine or some kind of a fad-diet that's going to fail again."
Carmine DiMartino M.D. - Broad Spectrum Family Medicine


"The majority of my patients are obese or have some obesity complications, people do really want to hear what you have to say, they are devastated by this obesity epidemic [...] and I present Never Binge Again to my patients who really want to change [...] The difference between your program and all the other programs is that NBA really empowers people!"
Susana Thomas M.D.
Family Physician


"Never Binge again is a very simple mind-hack [...] it is very clear and understandable [...] there are clear action steps to take [...] there's no room for distraction and I really like the humor!"

Dr. Krystyna Grabski
Phd in Cognitive Neuroscience and Cognitive Psychology




"So much more effective than [the other things I've used with clients]"

Mary, New York State Licensed Social Worker

AND MORE FROM CONSUMERS AND PERSONAL TRAINERS

Can It Be
This Simple?

"What the Hades is this? It can't be this
simple. But I'm closer to my goal weight
than I've been in decades!"
- Peter Borromeo


Puts You Fully In Charge of Your
Eating in a Sustainable Way

"If you follow this simple program, you CAN see results without the 'normal' struggle. No eating foods you don't like. No fancy rules, schedules or psychotic workouts. It puts you fully in charge of your eating...and it's sustainable."
- Keith Duncan CPT (Certified Personal Trainer)

Unlike Any Other
Healthy Eating Approach

"Refreshingly unlike any other nutrition/healthy-eating/wellbeing title I've ever read...and I've read quite a few! The total absence of charts, food diaries, calorie counters and so on is fabulous."
- Celia Almeida





A Powerful Way to Overcome
Counterproductive Thoughts and Feelings

"Just because something is simple and profound, does not mean it is obvious or easy. Glenn provides a powerful way to overcome the counter-productive thoughts and feelings associated with bingeing and overeating. He shows why debating the 'food monster' inside you is, at the very least, absurd, foolish, and a waste of valuable time and energy...when you can so easily stop the problem behavior with this simple approach."
- Deborah Cunningham
And of course, Never Binge Again was Developed by internationally renowned psychologist and previous multi-million dollar consultant to industry (including big food and advertising)...Dr. Glenn Livingston—that's ME!

<![if !supportAnnotations]>
I'm the son of two therapists in a family of more than a dozen psychologists, social workers, counselors, psychotherapists, etc. When we go to a restaurant and the hostess says "Table for Dr. Livingston" (or the dreaded "Dr. Livingston, I presume!?")... a whole group of people turn around!

While you may not want to come to my family reunion, it's important you know the "helping business" is in my blood from birth.

After getting my Ph.D. in psychology, I built a 65 person practice in about eighteen months, just outside of New York City. After helping people resolve their initial symptoms resolved, I'd often invite them to become coaching clients. This became the bulk of my practice 5 years later. I generated more than 1,000 new client calls and referrals during this time period!

Later on, I developed a coach-training organization and taught literally hundreds of coaches how to develop their skills and market their practice.

But because I don't have kids, thoroughly enjoy my work, and have had worked from home for the last 25 years with NO commute, I had more than enough time to launch a second career as a consultant. My specialty was helping large companies evaluate psychological response to advertising, which is where I originally developed my marketing expertise.

<![endif]> My firms eventually sold $30,000,000+ in consulting services to companies like Kraft, Nabisco, and Lipton...but also AT&T, Whirlpool, Panasonic, and more than a dozen other Fortune 1,000 clients.

Along the way my companies' work and theories received a fortune in free publicity in places like ...

I guess what I'm trying to tell you is that I

can bring the money-making disciplines of marketing, psychology, research, competitive intelligence, and statistics to bear on developing your weight loss coaching practice

in a way no competitor can really match!

Oh, and in case you're wondering, I definitely DO have a full and balanced life... and I'll teach you how to develop your practice in such a way that you can have one too!


Coaching has played a big role in allowing me to live a very full and balanced
life...and I can show you how to have one too! (Above is a picture from the day I
finished hiking ALL 48 four thousand foot mountains in New Hampshire)
OK! Now that you understand why Never Binge Again is extremely unique and different—and how it can help you attract high paying clients in ways other weight loss systems can't!—I'd like to shift gears and give you some even better news...
You Do NOT Have to Have Previous Coaching,
Counseling, and/or Mental Health Experience Because:
Clients Pay for Step-by-Step, Proven SYSTEMS Which Help Them Stop Overeating and Obsessing About Food...So They Can Lose Weight and Accomplish All Their Health and Fitness Goals!
Listen, it's NOT about your previous experience or background...
You don't need the ideal body or a supermodel's smile...
It doesn't matter where you live, how much you exercise, what school you went to, or what you personally eat...
It doesn't even matter how many mistakes you've made on your own Food Plan because...
RESULTS are where the rubber meets the road.
Put up or shut up...
Either the SYSTEM works or it doesn't.
And my Never Binge Again Coaching System can work just as well for you and your clients as it has for me and my clients.
Plus, the best part is, you can now leverage MY credibility—more than 1,200 reviews, client testimonials, and the millions of dollars of free publicity I've received—to convince them! For example, consider Kyle, just one 5 Star Reviewer who wrote the following on Amazon.com (Note: This review received more than 595 "helpful" votes from other amazon visitors!):
"Last week I ate myself into a near coma Ok fine, call it a really deep sleep... but I ate everything I could after my wife & daughter went to bed...literally hiding my addiction and my compulsive behavior from my family who loves me. I have been like this for a very long time and it is maddening and just plain torturous. At age 43, I am clinically obese. I have hated myself, condemned myself, and treated myself with such anger and viciousness over the years it is truly saddening. I have exhausted myself attempting to climb out of this hole thousands of times, only to slip farther into darkness and deeper into food addiction and what has started to become a severe binge eating disorder. Hopeless? Yes, you could say that. Overly dramatic? Perhaps. I am sure anyone who has ever attempted getting over an addiction can relate. Feeling powerless and at the mercy of food tears you apart from the inside, little by little. I used to be filled with confidence and strength. Where did that guy go?

[...] I went on Amazon, still in my post-binge haze, and ordered two books. The first I read in a day and left me with no lasting impressions - More hugging my inner child with little to no applicable wisdom to help. I then began reading "Never Binge Again". Within 3 pages I knew something was different. This book "is" different. It "is" unorthodox...And it is exactly, and I mean exactly what I needed [...] pure magic. My entire perception has changed with regards to food. You need to read this book, cover to cover, and absorb what is there and do what the author says."
Anyway, in just a few moments I'll show you how you can leverage all this brand credibility...
But I'm getting ahead of myself.
If You're Passionate About
Health, Wellness, and/or Fitness…
You Too Can Claim Your Stake in
the $30,000,000,000+ ($30 Billion)
Weight Loss Industry!
According to the Food and Drug Administration $30,000,000,000+ is spent every year on weight loss. That's "ba ba ba BILLION" with a "B!"
So if you're ready to be rewarded for your experience and desire to help others...
If you dream of the independence, satisfaction and financial freedom of your own practice (on your own schedule, from anywhere in the world)...
Then you'll be thrilled to discover virtually everything you need to know to get certified, jump start your career, and build the weight loss practice of your dreams. Even if you've never done a single session and have NO background in counseling, weight loss, nutrition, and/or personal fitness...
You'll learn a proven, step-by-step SYSTEM that makes a genuine difference in people's lives, which you can rely on throughout your career ...
You'll build confidence in your ability to get meaningful, measurable results for clients...
You'll get powerful coaching tools and templates, and learn to enhance them with your OWN coaching style...
So you can make sticking to a diet as easy as breathing for your clients... even at night, on weekends, and when their emotions are out of control…and regardless of social conflict, family issues, travel, dining out, and/or time pressure!
Plus, you'll connect with a growing community of like-minded Never Binge Again professionals you can use for support and inspiration throughout your career.
And because you can earn your credentials in just 8 weeks, you can start seeing real, paying clients sooner! And you'll save years of guesswork with our straightforward, easy-to-implement concepts—and comprehensive feedback from both myself and the Never Binge Again Master Coaches!
Finally…
Because Never Binge Again Can Dramatically Improve Confidence, Hope, and Enthusiasm in Just ONE Session…YOU Can Quickly Turn Free Demonstrations into High Paying Clients!
The Never Binge Again System is effective, fast and very, VERY different…
A REAL CLIENT MAGNET!
One of the best things about mastering the system is you can take a demoralized client and completely turn around their confidence in as little as 45 minutes in six simple steps:
1. NEW THINKING: Show them a completely different way to control their food impulses than they've ever considered before…

2. AUTONOMY: Convince them you'll 100% respect their autonomy and help THEM come up with a Food Plan they WANT to follow…

3. MOTIVATION: Tap into their genuine motivation on the deepest emotional level…

4. RESISTANCE: Clarify their resistance to going forward in exquisite detail…

5. DISPUTATION: Refute all the irrational reasons they've got for not being able to (or not wanting to) go forward…

6. SEPARATION: Aggressively separate them from all doubt and uncertainty about their abilities. Draw a very clear line between their constructive vs. destructive food thoughts.
I've been working to perfect this SYSTEM for years, with hundreds of clients, and I've already trained my internal Never Binge Again Master Coaches to implement it successfully…
And now, during the very first week of the Never Binge Again Coach Training, I'll teach it to YOU in its entirety….
And by the way, I'm NOT at all new to training coaches… I previously built and ran an entire coach training organization with hundreds of clients!
So by now you must be asking…
Where Can I Find Paying Clients?
Never Binge Again is a client magnet in and of itself for all the reasons we've discussed above. But I've also developed several tools to help you attract premium clients (all available immediately after you graduate):
Readymade Sales Video: Worried about making a presentation to get clients? Let me sell your prospects FOR you! Just embed the sales video I provide on YOUR website and refer people to it. I'll walk your prospects through the basics of the system, and sell them on the benefits of working with a Certified Professional Never Binge Again Coach. Then I'll point them to YOUR contact information!

Assessment Tool: An important test you can give to clients or put on your website as a simple and FREE way to engage prospects. You can also have them re-take it periodically to mark their progress.

Facebook Scripts: See how to use FREE Facebook groups and forums to connect with weight loss clients who want more from you.

Official Never Binge Again Certification Seals:
Official Status Graphics
for Your Website

Insert a graphical seal on your site to proudly display your professional status
Press Release Upon Graduation: Did you ever wonder how I got so many major media outlets—like those at right—to publish my companies' work, theories, and research? Mostly it was by the skillful and strategic use of simple press releases!...

And as our second way of thanking you for paying in full today, once you graduate we'll send out a formal press release to announce your certification across major media channels. We'll tell the world about your newly available status as a Certified Professional Never Binge Again Coach!

This often gets auto-syndicated on major media news sites and can additionally be picked up directly by journalists who wish to do an article or feature story. It's a great way to jump start your credibility right out of the gate!

(Press releases will be sent for all recent graduates on May 31st and December 31st each calendar year.)





Referral Cards: A set of branded Never Binge Again cards you can hand out to generate interest. Share these with gyms, churches, other health professionals and coaches, personal trainers, etc!


How to Network with Other Weight Loss Industry Experts, Personal Trainers, and Health Care Professionals to Create a Referral Machine for Your Practice: A thirty minute video training which covers the best we've learned about networking with other professionals.


Networking Tools:

Pre-tested Cards and Scripts you can use in networking events.

How to introduce yourself when people ask what you do in a way which powerfully motivates curiosity and connection.

A tested and proven script to explain what you do in a way that's likely to get them to book a free discovery session.

Closing scripts to "sell" the client on paid sessions at the end of the call, even—or perhaps especially—if you have zero experience with marketing and/or couldn't sell your way out of a paper bag!

Readymade PowerPoint Presentation: Prefer to make the presentation yourself? Start with this powerful PowerPoint I've developed and customize it for your needs. Use it to give talks at libraries, gyms, schools, universities, churches, temples, and mosques, town halls, and more! And I'll show you exactly how to approach these venues to maximize your chance of getting a talk in front of their membership too!
Plus, please remember you'll be using a tested and proven system which can get stellar RESULTS for your clients...
And in my experience...
RESULTS ARE YOUR BEST REFERRAL SOURCE!
Word gets around when you help a client!
Now... at this point you must also be wondering...
How Much Can You Earn?
A Full Time Income
According to My Sources!
LEGAL DISCLAIMER: It would be unreasonable to assume just obtaining this certification will generate a full-time income for you. Your income will be dependent upon a number of factors including the effort you put in, what geographical, demographical, and socioeconomic niche you target, what you choose to charge, how frequently you see clients, how much of what we teach you that you choose to implement (the typical coach unfortunately implements very little), and of course, the effectiveness of your coaching, etc. Even though the statistics quoted below are from reputable sources, none are from double-blind, controlled scientific and/or quasi-scientific studies. And since survey respondents may be those most likely to be earning money, the results may be upwardly biased. Therefore no income claims, guarantees, and/or warrantees are made. That said, at this price, with the success of the method to date, with all the credibility and tools I will provide you, and the six months of ongoing support you'll get from me personally (as well as my master coaches)... wouldn't you be risking more by not joining me? Hear me out please before you make up your mind, because it could very literally change your life! I know that's a big statement and I don't make it lightly! (Full Disclosure Statement).
The Bureau of Labor and Statistics doesn't keep specific data on the many types of coaches—e.g. active vs. inactive, part time vs. full time, weight loss vs. general, etc—so estimates vary. And average earnings don't give you the whole picture of what's possible for a truly motivated coach...
Plus, weight-loss clients tend to be more desperate than others, so it's easier to turn them into high paying clients...
And only a limited number of people will ever become certified in Never Binge Again, which may add significant support to your market pricing.
Anyway, these factors are NOT accounted for below, but here are a few stats to give you a sense of things:
CareersInPsychology.org reports the average coach earns of $53,280...

Indeed.com suggests a median of $62,000...

CoachTrainingCourses.com reports on research commissioned by the International Coaching Federation which found average full-time coaches made just over $82,000...

Forbes.com reported 20% of registered coaches earn $100,000+...

And I personally know coaches who make a LOT more!
But there's ONE more thing we haven't mentioned above...
Perhaps the most important ...
See, in my experience it's CONFIDENCE which makes it possible to charge more and keep clients longer...and RESULTS are contagious! Friends, family, and colleagues of people you help achieve lasting, positive change are likely to notice and ask for your number.
Yes, there are many things which determine a coach's income, but confidence and the ability to deliver results is key. For example, I've seen phenomenal coaches who are VERY bad at business do extremely well because of the strength of their referrals.
Plus – There's Much Less
Competition Than You Think!
The last time I researched the matter there were about 50,000 active professional coaches in the world... and only about 20,000 in North America. That's less than one active coach for every 15,000 people. Compare this to hundreds of thousands of psychologists and counselors!
Plus, the obesity epidemic is showing NO sign of letting up, so demand is very likely to keep rising...
And again, there's the fact you'll be one of a limited number of Never Binge Again certified professional coaches... something people can't find anywhere else...
MORE IMPORTANTLY...
I plan to drive progressively more interest to Never Binge Again via publicity, speaking, seminars, paid advertising, and more... therefore interest in this specific type of coaching is likely to keep growing! For example, just as I was writing this letter Amazon ordered $10,882.56 worth of our paperback out of nowhere – probably to ensure they'd have enough stock for predicted growth patterns in the next few months...

Above is a screenshot snippet of the Never Binge Again CreateSpace.com account.
Note Amazon's $10,882.56 order which we believe they placed to keep up with predicted
growth patterns. (They also ordered a few hundred extra for Europe and Expanded Distribution!)
So if making a full time income doing what you love sounds good to you ...
If you're thrilled by the prospect of getting paid to help others overcome the devastation of binge eating, overeating, and obesity...
Even if you only want to generate a few thousand dollars a month in your spare time...
Then please keep reading!
Now, at this point you should be asking yourself...
If the Market Is So Good...Why in the World Is Glenn Training and Certifying Other Coaches?
THERE ARE THREE REASONS:
FIRST, I CAN'T HANDLE ALL THE CLIENTS MYSELF: Just a few months after I launched my paid coaching program I literally had more than 100 clients...and I'd only barely started the advertising and publicity. The book has started to go viral and I can't handle the demand myself!

SECOND, I'LL PROBABLY NEED TO HIRE MORE COACHES SOON: Now, please do NOT purchase the training for this reason because I will only ever hire a very small percentage of people who complete it. But I DO need to create an environment where I can observe the most motivated, compassionate, and talented people so I can eventually expand my own arsenal of internal Never Binge Again Master Coaches. Plus, developing the training forces me to keep improving both the system AND my teaching methods.
THIRD, I WANT TO HELP AS MANY PEOPLE AS POSSIBLE: Listen, I'm kind of getting to be an old man now. Not "I-need-help-to-go-to-the-bathroom" old, or even "comb-some-individual-hairs-over-my-ginormos-bald-spot" old, but there are definitely more grey hairs in my beard than black ones these days, if you catch my drift. When you get older, you start to think a little more about significance than financial reward. Don't get me wrong, I like money, and I think you should too...it can do a lot of good in the right hands...
But, well...when you get to be my age you start feeling like being heard by the masses is equally-if-not-more important than the Benjamins, if you know what I mean. So even if I DO wind up creating my own competition and don't earn quite as much because of it, training more Never Binge Again coaches means I impact more people, plain and simple.
And since I feel like I've discovered something uniquely valuable and effective, I'm interested in reaching as many people as I can. Together we can help millions of people reclaim their lives from the clutches of overeating!
OK, that said, I'm finally ready to introduce you to...
THE NEVER BINGE AGAIN COACH
CERTIFICATION AND TRAINING PROGRAM
| | |
| --- | --- |
| | Here's How You Can Tap Into My Credibility and Turn-Key System to Help Clients Stop Overeating, Binge Eating, and Obsessing About Food—And Leverage MY Brand Credibility to Attract High Paying Weight Loss Clients! |

An intensive training and certification program
conducted via Webinar, telephone, and the internet
so you can attend no matter where you live in the world!
This is a VERY limited opportunity...
See, in order to maintain my ability to provide everyone with the quality attention they deserve...
In order to limit your competition, and preserve the value of the Never Binge Again name in the marketplace...
And because I know everyone will have a lot of questions as we go along...
I'm strictly limiting the number of students we take each month in order to maintain overall program quality. (We may periodically close the program to new enrollees for several months at a time for this reason.)
The Program Consists of Eight Recorded Lectures, Four Optional LIVE Group Supervision Sessions Each Week (Including One with Me Personally), and Practice Assignments for Each Module
IMPORTANT NOTE: While any given supervision session is optional, just attend eight of them over the course of six months in order to debrief your practice assignments and qualify for graduation.
We make the sessions optional to accommodate your adult schedule... come when you can, skip when you can't, pick up right where you left off (even if you miss a full month or two!) Please note you CAN complete the program in as little as eight weeks if you like, but you'll have a full six months to do it just in case. And you'll have access to the supervision sessions for a full six months from your date of purchase even if you DO graduate earlier than that!
(Meetings will be conducted via webinar – you can join via computer and/or telephone)
HERE'S WHAT'S COVERED IN THE EIGHT RECORDED LECTURES - WEEK BY WEEK
INTRODUCTION AND ORIENTATION: Immediately after joining you'll get access to the member's area, where you'll find an orientation video, several recommended case studies, and your first action challenge. You'll also get recordings from a previous Never Binge Again Intensive—our consumer facing program. This will help you thoroughly familiarize yourself with the philosophical underpinnings of Never Binge Again, bring the book to life, and begin to tighten up elements of your own program which you may not have previously considered.
You can—and should!—also avail yourself of a Never Binge Again Accountability Coach, as well as the live group consumer calls for your own personal eating. The perspective you get from doing this simultaneously with learning to BECOME a coach is very powerful for your development, and it also gives you a chance to work through any sticking points you've come across in your own food journey! REMEMBER: You'll never be expected to be perfect with your own eating by either your clients or myself - it's sufficient to be 100% dedicated to the ongoing mastery of Never Binge Again principles and coaching techniques. (It's OK to enter the coach training program if you don't totally believe in your own ability to be perfect with your own eating yet... it's only not OK if you don't really believe in the Never Binge Again system itself.)
NOTE: There are eight action challenges associated with the certification – one for each of the first seven lectures, and one from the introduction.
Anyway – here's what we covered week by week:
WEEK#

CURRICULUM

THE NEVER BINGE AGAIN COACHING SYSTEM IN FULL: Overview of the Tested and Proven Method to Turn Around a Client's Confidence in 50 Minutes or Less! Discover the individual pieces and parts of the system and how they work together. You'll also watch:

The debrief from the introductory action challenge

Discover the "Interpersonal Locomotion(tm) method for establishing momentum in the coaching relationship from the very first session. Help clients get immediate results, love their coach, and be more likely to share their outcome with friends, colleagues, and loved ones. (Maximizing the odds of referrals!)

See how to assess your clients' major sticking points before you begin coaching in earnest.

HELPING CLIENTS CLARIFY THEIR FOOD RULES: How to Help Clients Fine Tune, Clarify, and Commit to 100% Clear Food Rules! If your client doesn't know where (s)he's going, they'll wind up somewhere else—even with the best coach in the world. That's why it's critical you know how to identify the RIGHT bullseye Food Rules for your clients! Also:

When to Choose a Conditional Rule vs. a Never or an Always: This is perhaps the most frequently asked client question – should I eliminate it or try to manage it? In this module I'll show you exactly how to help them decide!

How to Get ANY Client Over Their Fear of the Words "Never" and "Always": These are the only words in the English language which can eliminate food obsession...even when they must be used in a Conditional Rule. We'll give you the ability to persuade even the most frightened client!

Screening Methods for Appropriate Clients: The difference between coaching, therapy, medical, and nutritional treatment, suggested charting and documentation procedures for coaches, and other business essentials you'll need to get started coaching.

The Critical Importance of Trial Periods: Because new coaches are hungry for clients (and cash), they're vulnerable to committing to ongoing sessions before they've screened clients for an ability to achieve goals and participate in a cooperative relationship. This can easily lead to "bad" clients and burnout. Trial periods are THE solution.

ESTABLISHING THE RIGHT MINDSET FOR CHANGE: How to Assess, Tap Into, and Enhance Your Client's Deepest Desire for Change (Carrots), Pierce Their Denial and Agitate Their Problem (Sticks)—and Eliminate Roadblocks in Your Own Mindset Which Prevent the Typical Coach from Supercharging Client Progress! Also:

Respecting Client Autonomy: Getting clients to commit without imposing your own will, dietary thought, or nutritional philosophy

Factual Fallback Questions(tm): What to do when you're not sure where to go next with a client, or when you need to help them feel safer in the relationship. How to "buy time" to figure things out without seeming awkward (or saying something stupid which can ruin the possibility of success!)

Guided Imagery: How to use Guided Imagery to help the client visualize the person they'll need to become in order to create and sustain change.

Paradoxical Interventions: What to do when all else fails and the client just can't see a positive, binge-free, thin future!

IDENTIFYING THE CLIENT'S RESISTANCE IN FULL: How to get the client's destructive-inner-self to verbalize all the warped details of its argument – why it believes the client can't, shouldn't, or won't be able to go forward! Also:

Why You Must Identify and Target Absolutely ALL the Client's Resistance—And Never Rest Until You Are 100% Done!: This is harder than it looks on the surface, which is why I've prepared this module to ensure you know exactly how to unearth every last crazy rationalization for continuing to eat destructively

The Principle of Intrigue and Respect: How to eliminate your client's obstacles by actually supporting them first!

RATIONAL DISPUTATION: Overcome Every Resistance Point with Rational Thoughts from the Client's Higher Self! This is where genuine change starts to take place – I'll show you how to become superb at dealing with every last reason the client has for believing they can't, shouldn't, or won't be able to stick to their plan indefinitely! Also:

Comprehensive Pig Squeal Solutions: An exhaustive table of rationalizations we have encountered...and the logic which can overcome them.

Protecting the Client's Ego: The essential elements of supporting and enhancing self-esteem while you aggressively go after the client's destructive inner self. Signs to beware of, signs you can go ahead safely.

INSTILLING 100% CONFIDENCE: How to Eradicate Any and All Remaining Notions of Powerlessness or Helplessness in Your Client So They Can Pursue Their Goals Free of Distraction, Doubt, and Insecurity! In this critical module we'll go over why, how, and when to push for a 100% percent separation between the client and their destructive inner self... so they can purge their minds entirely of doubt and insecurity and proceed with 100% confidence and focus on their goals! Also in this module we'll discuss:

Helping Clients Recover from Mistakes and Binges: While it's entirely possible to have ONE session and Never Binge Again, as a practical matter most clients make mistakes and may need some help to get back on track. In this module we'll talk about the typical support arguments which work, those that don't, and how to help your client restore their confidence no matter how many times they've fallen down in the past!

What to Do If You Make a Mistake with Your Own Eating: Coaches don't have to be perfect, just 100% committed. So we'll talk about how to handle your own eating mistakes... and whether/when to reveal these mistakes to your clients. (Note: It's critically important you don't reveal this in the wrong context or at the wrong time—and extraordinarily helpful when you do it right)

Keeping the Pig Caged Forever: We can't get rid of the Pig because it's wrapped around our survival drive—and we need that to live! But we CAN 100% separate from it and I'll show you how to explain the difference to the client...and how to deal with all their fears and resistance to this concept.

BEYOND THE BINGE: How to Transition Your Client to Ongoing Sessions for Long Term Goal Accomplishment After They've Stopped Overeating, Lost Their Weight, And Are No Longer Obsessing About Food! Listen, when you take the thorn out of the lion's paw, (s)he'll naturally want to follow you around to see how else you might help improve their life. And while Never Binge Again is designed to be a short term, fast acting coaching model, there's NO reason you can't progress with the client to help them accomplish other things...

So I'll show you how to use Never Binge Again to help them stop procrastinating, think positively, stop wasting time in their lives, improve their relationships, be better parents, exercise more consistently... and work towards pretty much any other worthwhile goal! This can radically improve the economics of your coaching business because having ongoing paying clients can dramatically reduce your marketing burden. This week we'll also discuss:

What Facilitates Change: See how to maintain a long term, change-positive relationship the client will gladly continue to pay for. Understand when the client is progressing and when they're stagnating (or going backwards).

Why Clients Leave and Why Client's Stay: When and how to develop long term clients. Critical mistakes all but the most seasoned coaches make in understanding how to facilitate ongoing progress, value, and client satisfaction. Secrets of premium fees.

And One of the Most Important Secrets for Attracting Life-Long Clients: A stellar coaching client MAY be worth literally $50,000 or more to your practice once you've developed your chops and can consistently produce results!

WEIGHT LOSS MARKETING AND BUSINESS 101:
How to Find and Keep High Quality, Premium Clients—and—Treat
Your Practice Like a Real Business So It Can Grow Like One!

Many people don't realize I've had a dual career. I was not only a psychologist and coach, but (a) the CEO of marketing consulting companies which sold more than $30,000,000 to the Fortune 500; (b) that I built and sold an online advertising agency; (c) I developed a following of more than 30,000 small business people to whom I taught marketing and online persuasion; (d) I marketed my own psychotherapy and coaching practices in record time; (e) I built and ran a coach training organization and have supervised literally hundreds of coaches.

In this final module I'll share some of the best tips and secrets I developed over the years to get you started on the right foot, and save you years of wasted effort (and money) by pointing out the serious pitfalls I've seen so many coaches fall for in their early years! (Note – there won't be a formal action challenge this final week so we'll spend more time on presentation material)

WEEK 8 – PART ONE: Authentic Coach Marketing Techniques to Create a Reliable and Predictable Stream of Highly Qualified New Clients

WARNING: If your coach marketing plan requires a rocket scientist and a space-agency-sized budget to implement then you're almost definitely missing the mark! That's why I'll show very SIMPLE and practical ways to connect with, solicit, and convert high quality clients for your practice.

You'll see why hard selling almost never works, and the one "almost magic" way to authentically demonstrate your expertise to attract coachable clients willing to pay your fees. (The best part is, this method is 100% free). You'll also learn...

How to use social media, networking, and referral systems to build your practice. Best practices, pitfalls to avoid...

Where, how, and when to attract clients. Which media, advertising, and strategies tend to work best for new coaches... and which are an utter waste of time and money!

How to package yourself with credibility regardless of your background. Find out how to make your knowledge and credentials irresistible to prospects! Craft a near perfect, highly persuasive "origin story" that fits your bio to a tee... You'll have a step by step blueprint to follow so people will see you are qualified to help them put their life, business, or niche problem in perspective. (When we're done you'll say "Hey, is that really me I'm talking about?" Indeed it is! You'll know exactly how to get prospects to believe you're credible, capable and qualified to help them solve their problems because you WILL BE credible, capable, and qualified)...

WEEK 8 – PART TWO: Business Secrets: Manage Time and Costs for
Maximum Profit, Productivity, and Long-Term Fulfillment

Coaches love to talk to clients (and to each other), but if you don't know how to manage the financial risks in your practice you can quickly run it into the ground. And then there's not much to talk about! This is particularly important when you're transitioning from your current job to a full time coaching career. You need to know when you can count on your new income, and when it's really not safe to make the jump. That's why we'll show you how to manage the basic costs and business risks to create an action plan for sustainable long-term growth. More importantly, you'll...

See how to get paid for your coaching! If you want this to be a professional endeavor you simply MUST get paid...because at the end of the month, your landlord and/or bank are NOT going to say: "Oh, you're a coach? You dedicate your life to helping other people? Why didn't you say so! You can just skip paying us this month." Oh, and the utility companies weren't running "free electricity for coaches" deals the last time we checked. Notwithstanding any and all difficulties you may have had before, we'll show you how to translate your natural ability to help people into a lucrative career!

Discover when the time is right to leave your current job. We'll help you make a realistic plan to accomplish your coaching goals, with a clear financial projection to guide you through this sometimes-difficult maze!

5 ways to deliver high quality coaching no matter what your current schedule (even if you're working a full time job.) You CAN definitely begin a thriving practice despite scheduling conflicts. What's important is that you see a clear path and work your way down it, step by step...

Learn the "Livingston" technique for setting rock-solid boundaries on your coaching time. What to say to a client who abuses your time by showing up late, missing appointments, and/or keeping you overtime on the phone or Skype. It's gentle, maintains the client relationship, and solves the problem with almost no effort!

Step-by-step instructions to price your coaching...

The 7 biggest business risks facing every coach, and reliable ways to manage them...

Time management tricks specific to the coaching field, so you can move forward at the speed of business with poise and effectiveness...

How to schedule clients around the specific coaching lifestyle YOU desire. (Ensure clients never consume your life or affect your relationships)...

One of THE most important keys to taming the "email beast" in coaching practice while continuing to provide excellent service to all your clients...

It's certainly possible to develop a coaching practice without these tested and proven secrets of successful coaches... but why would anyone want to?
But because it's vitally important to me to give you everything you need to succeed, I'm not stopping there!
YOU'LL ALSO GET A TREASURE CHEST OF
ADDITIONAL RESOURCES TO BOOST YOUR CONFIDENCE
AND SUPPORT YOUR LONG TERM SUCCESS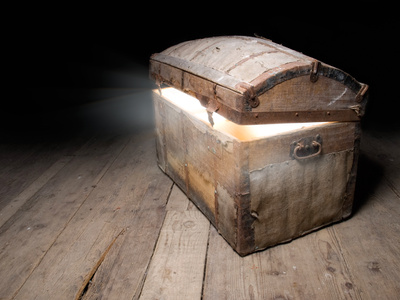 (In addition to the core training you'll also get all of the
following resources to support your long term success)
SIX FULL MONTHS OF ACCESS TO ONGOING SUPERVISION: Because I know developing a weight loss coaching career is not just a matter of getting a certificate, you'll get ongoing support as you venture beyond certification and into professional practice. ALL of our graduates (at this time) are granted access to our professional coaching supervision webinars or "office hours", four times per week for six months from the date of your acceptance into the program. Use them to tweak your coaching skills and marketing systems as you move from a new graduate into professional practice!

See, the reason I'm so committed to your success is because your success is my success... after all, you're going to be out there using my name! Which is why I promise to always run at least one of the weekly supervision sessions myself. Just show up online during one of the designated group times and either myself and/or one of my Master Coaches will always be happy to help you! (ATTENDANCE IS NOT REQUIRED FOR CERTIFICATION AFTER YOU HAVE DEBRIEFED YOUR 8 MODULES: This is simply an added resource you can take advantage of as you wish!)

SIX MONTHS OF ACCESS TO ONGOING MARKETING ADVICE: Along the same lines as above, I don't want to leave you to your own devices to market your practice after you graduate. There's NO point in having great skills if you've got nobody to use them on, right? For this reason I've asked Yoav Ezer, the Chief Marketing Officer of Never Binge Again, to run a marketing Q&A each and every month. Yoav is the behind-the-scenes genius largely responsible for catapulting the book to bestseller status... and keeping it there for almost four years running at the time of this publication! Talk to him about your marketing plans, review your presentations and workshops with him, debug any sticking points until your funnel is flowing smoothly...and you feel you can cherry-pick the highest quality premium clients as you desire! (ATTENDANCE IS NOT REQUIRED FOR CERTIFICATION: This is simply an added resource you can take advantage of as you wish!)

Specialty Problem Guides and Case Studies: Over the course of the past few years we've identified several unique sets of challenges certain clients wish to focus on. These include: (Available After Week #4)

Sugar Addiction

Cooking and Baking

Getting Through the Holidays

The "Conscious Pig Party™" (letting the Pig out even when you know that's what you're doing)

Bread and Bagel Addiction...

Adhering to a Whole Foods, Plant Based Diet.

New Year's Resolutions...

And more!

I've recorded literally dozens of case studies across these various topics, and we've organized Fast Start Guides for all. A library you'll treasure for a lifetime! (Available immediately after purchase. Individual guides are sold separately to Never Binge Again clients, but ALL are yours as part of the certification.)

Free Bonus - Private Facebook Community: A PRIVATE online forum group for Never Binge Again Coach Certification students and alumni, this is probably the most undervalued resource in the entire program...find practice and referral partners—and build a support network to last throughout your coaching career. And because it's open ONLY to Never Binge Again Students and Certified Coaches in good standing, you'll know these people are SERIOUS about their profession...so it's yet another great place to ask questions, get help with sticking points, and supercharge your progress! (You'll also find practice partners there). Of course you don't have to use the community if you're "Facebook Shy" (I know I was!)... you're welcome to find coaching partners elsewhere too. But once you see what it can do for you, we have a feeling you'll change your mind. (Available immediately after purchase)

You can and will also go through the Never Binge Again Online Consumer Coaching Program yourself, focusing on your own personal eating, as a requirement before getting certified. You can read all about this program separately here. It includes daily email accountability, access to Master Coaches (and both myself and my business partner Yoav, who's also lost almost 100 pounds using Never Binge Again) in LIVE support groups online up to five (optional) times each week, a one-on-one consultation with both myself and Yoav, a Mastery Challenge, and much more.

This gives you a chance to work through any sticking points you've come across in your own eating while you're becoming a Never Binge Again coach yourself! REMEMBER: You'll never be expected to be perfect with your own eating by either your clients or myself - it's sufficient to be 100% dedicated to the ongoing mastery of Never Binge Again principles and coaching techniques. (It's OK to enter the coach training program if you don't totally believe in your own ability to be perfect with your own eating yet... it's only not OK if you don't really believe in the Never Binge Again system itself.)

Finally, please know this: If you've already taken the Consumer Coaching Program, you'll get the full price of it deducted from your tuition in the Certification Program described on this page.

The perspective you get from doing the Consumer Program simultaneously with learning to BECOME a coach is very powerful for your development. This is why it's a requirement for certification credit. (You can work on the certification at the same time as going through the Consumer Program, but you must complete the Mastery Challenge in the Consumer Program before you'll be Certified as a Never Binge Again Professional Coach

Comprehensive Business Plan: During the last week of the program you'll receive a comprehensive business plan designed to carry you beyond certification through your first full year in business. (Available during week #8)

A Ready-Made Presentation You Can Use At Your OWN Never Binge Again Workshops, Seminars, and Online Events: Listen, workshops and seminars are some of the absolute best ways to get high quality, premium clients. But the biggest reason more coaches don't do them is that it takes a lot of time, thinking, and testing/experimentation to create a stellar presentation...That's why I'm going to hand you one, ready-made and tested, ready to go, so you can hit the ground running! (Provided upon graduation)

A Never Binge Again Brochure and Business Card Template: Take it right to your printer and customize it with YOUR name and information. Includes testimonials and proof about the potential of NBA (Provided upon graduation)

A Certificate to Hang On Your Wall—AND—a Graphical Seal for Your Website: Every graduate receives a signed and printed certificate via REGULAR MAIL with their name attesting to this status. My personal, original signature will appear on it. You'll also be given a graphical seal to put on your website. Once certified you'll be designed a Certified Never Binge Again Coach and may present your credential to clients in any of the following ways: (Assume your name is "Jennifer Calloway"): (a) "Jennifer Calloway, CNBAC"; (b) "Jennifer Calloway, Certified Never Binge Again Coach"; (c) "Jennifer Calloway, Certified Professional Coach" (Provided upon graduation)

An Official Press Release Announcing Your Certification: Did you ever wonder how Glenn got so many major media outlets—like all those on this page—to publish his company's previous work, theories, and research? Mostly it was by the skillful and strategic use of simple press releases. And once you graduate we'll send out a formal press release to announce your certification across major media channels. We'll tell the world about your newly available status as a Certified Never Binge Again Coach! This usually gets auto-syndicated on major media news sites and can additionally be picked up directly by journalists who wish to do an article or feature story. It's a great way to jump start your credibility right out of the gate! (Available upon graduation. Press releases will be sent for all recent graduates on May 31st and December 31st each calendar year.)

An Assessment Tool You Can Use with Clients and Prospects: When you run into people who aren't quite ready for a session but seem curious, have them take this online assessment and then call you to talk about the results. It's a great engagement device and stepping stone into your paying practice! (Available upon graduation.)

50% Discount on Book Purchases: Get paperback copies of Never Binge Again at half price to hand out or sell to your clients, in quantities of 25 or more. (Available upon graduation.)

A YouTube Video Advertisement to Embed on Your Blog or Website: For the same reason as above, why not let ME pitch your prospects on contacting YOU for a session? I've been interviewed on over 100 podcasts and radio shows, and have fine-tuned my ability to sell people on the Never Binge Again concepts for years now! So I've recorded a YouTube Video presentation where I review the basics and sell your web visitors on connecting with you to get started. (Available upon graduation)

A Never Binge Again Web Template! No website? No problem! You'll get a ready-to-publish coaching site with suggested text, graphics, and navigation structure built in. Just send the link to your web guy (or gal), add your own contact information, background story, and anything unique you want to add—then presto - you're all set up! We'll even give you an affiliate link so YOU can earn money when you refer your web visitors to purchase Never Binge Again products and services! (Available upon graduation)

The Ability to Earn Hefty Commissions on Never Binge Again Materials: The Never Binge Again affiliate program is NOT an "open" program. We do NOT allow just anyone to represent us in the public. But once you graduate and we trust you with our name, we'll provide you with the opportunity to spread the word for a substantial commission. You probably won't retire on this... but you CAN certainly earn a nice monthly check with just a little effort—which you'll be making anyway in order to connect with your own clients! Over time this could even pay for your tuition. (Note: Please don't purchase solely for this reason because I can't make any promises, and statistically the typical affiliate does not follow up enough to earn a substantial income. That said, it can definitely happen and we'll help you see how to do it!) (Available upon graduation)

A Ready-Made Newsletter Sign Up Page—PLUS—the First Seven Messages for You to Copy and Paste Into the Follow Up Sequence: Again, because you're probably not an advertising guy but I am, why not use MY advertising copy to solicit web visitors onto YOUR newsletter list... then plop in some of MY best newsletter copy to warm them up and talk them into sessions with you! (Available upon graduation)

Sample Coaching Charts, Client Contracts, and Record Keeping Templates: I can't offer this as legal advice, but I CAN offer you my experience and starter templates you can modify as you see fit... so I've done just that! (Available during the module in which charting, contracting, and record keeping is covered)

How to Find, Motivate, and Keep Golden Referral Partners: Eventually you want to generate virtually your entire practice via referrals. People who come to you "referred-in" are usually much more motivated, hardworking, and willing to pay higher fees. I've stumbled upon an extremely unusual technique to connect with, motivate, and keep valuable referral partners... and in this short video training I'll explain exactly how you can use it! (Available week #8 of the course)

And of course, you'll have a license to utilize the Never Binge Again name and trademarks in your own marketing materials, coaching, and programs!
So by now, you must be wondering...
WHERE AND WHEN IS THE NEXT ENROLLMENT?
WHEN? JOIN AT ANY TIME! Our program is uniquely structured to allow for ANY schedule. The LIVE supervision meetings are ongoing 3x/week (one with me personally), and our certification community is always available to find practice partners, etc. We therefore permit new enrollees to join at ANY time, watch the previously recorded lecture series, attend the supervision meetings, and begin practicing and doing the assignments. You get access to these LIVE sessions for six months from your date of purchase. Times will vary but generally be dispersed across multiple time zones for the convenience of everyone. Attendance is optional - come when you like, skip when you don't.

WHERE: All meetings take place using online Webinar software. Participate remotely with a computer, headset, and/or telephone no matter where in the world you may live.
VERY IMPORTANT NOTE ABOUT YOUR START TIME: You can lock in your price today but delay your start time by up to six months! And while you can delay the start date for ANY reason, this can be particularly helpful if you're currently working on your own food struggles in the consumer intensive program. And remember, you'll get full credit for anything you've already paid for that program, and you'll STILL get your full six months in this Certification and Training program beginning in six months if you choose this option.
If you're NOT currently and/or haven't done the consumer program to fix your own food struggles, please know it's part of the package on this page and you'll need to do it before you'll be allowed to graduate as a Never Binge Again Certified Professional Coach. You can either do this concurrently with working on the coach training program, or delay the start of the coach training to allow you time to get your own eating in order first. Either way, it's important to lock in this price and offer TODAY because we're pretty sure we're not going to make it available for too long and reserve the right to remove it as our business needs dictate.
Now, I'm sure you'd like to know...
WHAT'S REQUIRED
TO GRADUATE?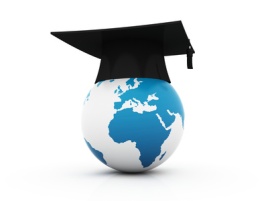 The requirements below are intended to protect the integrity of the Never Binge Again credential, ensure a minimum level of competency, and prevent unscrupulous people from purchasing a "rubber stamp" endorsement. We WILL work with everyone we accept to help them meet these standards. Here's all you'll need to do:

(1) Complete the Mastery Challenge in the Consumer Program with regards to your own eating. It's OK if this was before you joined this Coach Training program, but all certified coaches must have gone through this with their own coach. (The cost is included in this program, or deducted from it if you've done it previously).

(2) Present and obtain approval for eight action challenges. Just discuss them during ANY of our Master Coach Supervision Sessions as you complete them. You'll get regular, prompt feedback and assistance to ensure you're able to help clients implement every step of the Never Binge Again system!

(3) Pledge to honor the Never Binge Again Code of Ethics and Acceptable Trademark Use of Agreements

(4) Present the notes from a full practice session with one of your peers to the satisfaction of one of my Never Binge Again Master Coaches (or to me personally) during online office hours.

(5) Pass the Never Binge Again Multiple-Choice Exam. Please note this is an OPEN BOOK TEST you can re-take as many times as necessary until you pass with NO additional fees!
Now, before I explain exactly how the tuition is structured, and what you need to do to book your spot, I want to give you fair warning about something very important...
WARNING: THIS PROGRAM
IS NOT FOR EVERYONE!
HERE'S WHO THIS IS NOT FOR: If you're looking for someone to tell you making money in the coaching business is as easy as falling off a log, then this really isn't what you're looking for. There are dozens of programs out there promising you'll make a fortune as a coach no matter what you do. But we're not like that. We work very hard to instill confidence in your ability to get stellar results for your clients. And we PROMISE to fully equip you to build a thriving practice from anywhere...
But it does take a little time and persistence. And, you've got to be willing to do what it takes to get there. We'll show you what we've found to be the right path up the mountain, and give you all the gear you need to climb it, but you've got to be willing to put one foot in front of the other until you reach the top. (You know that and we know that—so maybe it didn't really need to be said—but the internet is a very big place, so this is for the sake of those few readers who might still be looking for that magical "get rich quick" opportunity guarded by leprechauns and fairies "if you only know where to look")
Also—and this is very important...
VERY IMPORTANT: Upon acceptance all class members will be required to sign our non-disclosure agreement! You will have access to very private information I've previously only shared with a handful of my internal Never Binge Again Master Coaches. You'll also have access to proprietary intellectual property and systems. While you are expected to USE this system with prospects and clients when you coach them directly, the non-disclosure agreement is required to limit members from giving it away, sharing it in low cost products, and/or creating competitive weight-loss coach training programs. This way the value is protected for ALL certified graduates!
And finally...
This is NOT a Franchise
or a Business Opportunity!
I'm going to hand you my turn-key system to help turn your passion for Never Binge Again into a lucrative, rewarding, and fun career...you'll see how to leverage my credibility to attract high paying clients—and help them stop overeating, binge eating, and obsessing about food!
I'll make recommendations about how to attract clients, what to charge, and how to brand yourself...
And I'll license you to use the Never Binge Again brand name and trademarks upon graduation (not before)...
But it is YOUR business.
You can run your coaching practice anyway you want.
You can charge people what you want and YOU keep all the money.
I'm simply teaching you the system I use, and handing you the model which has been successful in my own coaching practice. It's entirely YOUR choice what you decide to do with it.
You are NOT one of my employees. If you choose (and I am agreeable), I may refer clients to you as a joint venture partner. I would expect commissions from you in this case. But I cannot guarantee referrals, and don't wish you to purchase for this reason since I will only ever partner with a very small number of graduates. And of course, I'll give you everything you need to start filling your practice WITHOUT ever partnering with me.
This is NOT a franchise. There are NO additional fees or royalties you must pay to maintain your status.
This also should NOT be considered a business opportunity. I don't know you or your background. I can't guarantee you will earn a specific amount of money (or any money at all) despite the statistics and averages quoted above. All I can do is provide you with the system, the marketing tools, the support, and even some educational materials for your clients.
You will have everything you need. The ball is now in your court to act.
So the only REAL question now is...
How Much Would It Be Worth To Become A Certified Professional Never Binge Again Coach—Confident In Your Ability AND Fully Equipped To Grow A Financially Rewarding Practice From Anywhere...Guaranteed?
How much would it be worth to become one of a limited number of Never Binge Again coaches licensed to use the brand name, and able to turn your clients' confidence around in a single session?
One way to evaluate this might be how quickly you could earn your money back...
For example, hypothetically speaking—because I'm not legally permitted to make ANY income promises or claims—suppose all you ever did was Never Binge Again weight loss coaching, and your average client paid $125 per session. Of course, you can charge whatever you like, this is just for illustration...
And suppose your average client did twenty sessions with you...
That would be $2,500 per client.
Bring in just four clients per month and you'd already be well over six figures in yearly income.
AND REMEMBER...
I'm going to teach you how to use the Never Binge Again method to help your clients accomplish OTHER goals too...
I'll show you how to coach them BEYOND THE BINGE to help with positive thinking, sticking to an exercise program, managing finances, accomplishing career goals, etc...
You can use the Never Binge Again coaching method to help with pretty much ANY reasonable goal...

Which means for many clients, we could really be talking about hundreds of ongoing sessions. And, any particular client might stay for years and become worth tens of thousands of dollars. (I've certainly had coaching clients worth this much.)
Multiply this by all the clients you can see throughout the first year, second year, fifth year, etc...and we could realistically get to numbers too high to even mention...
Plus, if you're already a nutritionist, counselor, personal trainer, and/or other type of professional accustomed to seeing clients in an ongoing relationship, Never Binge Again coaching can become a PHENOMENAL way to bring clients in the front door with whom you may continue in your traditional fashion. (Remember, there's hardly anything like Never Binge Again out there—and you've got all the case studies, testimonials, and amazon reviews to back you up!)
Finally, there's the fact Binge eaters often need more help than your general weight loss client, take more time to reach their goal weight, and can be SO much more grateful when you take the "thorn out of the lion's paw"...
Making them worth even more for your practice.
No, this training—and the accompanying license to leverage my credibility and brand name—COULD be worth a fortune!
But don't worry, I'm NOT going to charge you anywhere near the numbers running around in your head right now...
In fact, I'm NOT even going to charge you what a typical franchise might ask...
Even though I'm providing an unparalleled system, credibility, tools, and support unavailable anywhere else...

| | |
| --- | --- |
| COMPONENT | VALUE |
| Core Training and Permanent License to Use the Never Binge Again Method / Name After Graduation | $7,500 |
| Six Months of Ongoing Supervision to Perfect Your Skills and Marketing | $1,250 |
| Six Months of Ongoing Marketing Advice (Weekly Webinar/Q&A Calls) | $1,000 |
| Library of Specialty Problem Guides and Case Studies | $500 |
| Intensive Personal Coaching Program to Fix Your Own Eating (Note - full credit towards tuition available if you've already done this) | $59995 |
| Six Months of Access to Private FaceBook Community of Likeminded Professionals | $250 |
| Comprehensive Weight Loss Coaching Business Plan | $500 |
| Ready-Made Presentation You Can Use At Your OWN Never Binge Again Workshops, Seminars, and Online Events | $500 |
| Official Press Release Announcing Your Certification Upon Graduation | $300 |
| A YouTube Video Advertisement to Embed on Your Blog or Website | $250 |
| Never Binge Again Web Template | $250 |
| Ready-Made Newsletter Sign Up Page—PLUS—the First Seven Messages for You to Copy and Paste Into the Follow Up Sequence | $250 |
| Coaching Charts, Client Contracts, and Record Keeping Templates | $250 |
| How to Find, Motivate, and Keep Golden Referral Partners | $250 |
| Never Binge Again Brochure and Business Card Template | $100 |
| Certificate to Hang On Your Wall—AND—Graphical Seal for Website | $100 |
| Assessment Tool to Use with Clients and Prospects | $100 |
| 50% Discount on Book Purchases | ?? |
| Ability to Earn Hefty Commissions on Never Binge Again Materials | ?? |
| TOTAL VALUE OFFERED: | $13,949.95 |
...I decided to make the investment very affordable at only $9,995
Access to the system and brand name alone is worth more than that...
$9,995
This is significantly less than what future members may pay...
And please note again, unlike many other programs, there are NO continuing fees and NO continuing education requirements to keep your professional certification. (If you chose a payment plan you DO need to keep your account in good standing.)
REMEMBER: We strictly limit new enrollments in order to preserve our ability to provide quality attention and training to every individual. My #1 goal is to hand you the system, answer your personal questions, and ensure you've got everything you need to leverage the Never Binge Again Method with your clients.
IMPORTANT: If you see a "Priority Waiting List" form after clicking the "Buy Now" button below, it means we're currently overbooked and need to place you on a short waiting list before accepting your order. Click below to book your spot now!

PRIORITY WAITING LIST
I'm sorry but we are not accepting new enrollees at this time. To be placed on a priority waiting list and be sent an email one hour before the rest of our list when the next enrollment is open, please enter your best email below
IMPORTANT ADDITIONAL NOTICES:
PLEASE READ
NON-DISCLOSURE AGREEMENT: Upon acceptance all class members will be required to sign our non-disclosure agreement! You will have access to very private information I've previously only shared with a handful of my internal Never Binge Again Master Coaches. You'll also have access to proprietary intellectual property and systems. While you are expected to USE this system with prospects and clients when you coach them directly, the non-disclosure agreement is required to limit members from giving it away, sharing it in low cost products, and/or creating competitive weight-loss coach training programs. This way the value is protected for ALL certified graduates!
OVERBOOKING POSSIBILITY POLICY: We update this page regularly to accurately reflect availability. However, because demand can be high there is a possibility an enrollment interview you register and pay for may, in fact, be overbooked. Because we must maintain strict student-teacher ratios in order to provide each student the requisite level of attention, if your enrollment is in fact overbooked we will refund your money AND give you first priority when space becomes available. You are explicitly agreeing to this policy when you order. We are unable to make exceptions as they might compromise the quality of the program as a whole.
Last, because it is so important to me to attract the right coaches, you'll have access to a...
100% MONEY BACK GUARANTEE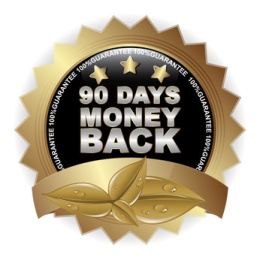 This program will give you MORE skills and confidence to start and/or grow a successful weight-loss coaching practice than any other program on the market or you'll get your money back. By the time you've finished the classes, we know you'll feel secure in your ability to work with clients, produce results, and build a lucrative, thriving practice...
So if you feel it wasn't the BEST CHOICE for your training and certification for any reason for up to 90 days from your date of purchase—long enough to get through every class!—just show us you've completed all the action challenges up until that point and let us know you'd like a refund. We'll promptly return every penny! This means you get PLENTY of time and real-life experience interacting with both myself and my Master Coaches before you have to make up your mind... there's literally NO reason to hesitate.
Remember: We only open periodically for new enrollments, and close very quickly thereafter as soon as our quota is reached. And given the level of personal attention we're offering, the use of the method and the brand, the marketing tools, and the low price... this should sell out VERY quickly!
So if the Never Binge Again method appeals to you and you're considering becoming a coach—or you already are one—you owe it to yourself to speak to an enrollment counselor today, or get on the Priority Waiting List so you're sure to have the opportunity when we open up again. You have nothing to lose and a brand new, lucrative, rewarding, and fun career may be waiting for you!
Have a peaceful day with food regardless of what you decide please...
With My Warmest Regards,

Glenn Livingston, Ph.D.
Author, Never Binge Again
P.S. It's time to join the weight loss coaching revolution! Yes, you can finally turn your passion for Never Binge Again into a lucrative, rewarding, and fun career. Leverage MY credibility to attract high paying clients—and help them stop overeating, lose weight, and stop obsessing about food! Click here to book your spot now

P.P.S. This is perfect for both those brand new to coaching AND experienced coaches alike. You'll get all the coaching skills you need AND step by step instructions for how to attract clients by leveraging the Never Binge Again brand and pre-made presentations, networking scripts, and marketing tools. You'll also get the opportunity to practice them LIVE with me personally in the weeks following the course! If you have questions about whether the program is right for you then you owe it to yourself and your family to speak to an enrollment counselor today. (Or get on the priority waiting list to ensure you'll have the opportunity as soon as we open up again!) Click here to book your spot now
P.P.P.S. If you have questions about this or anything else regarding the program, pricing, timing, etc., please submit a contact request here. Otherwise, it's best to book your spot as soon as possible since we are always evaluating things from both a training and business perspective and the current pricing/package/training arrangement is a test in flux, subject to change at any time. (The program IS, however, 100% guaranteed or your money back, so you can always change your mind within the next 90 days as detailed above. Click here to book your spot now)