The Two Words Your Inner Pig(tm) Hates Most…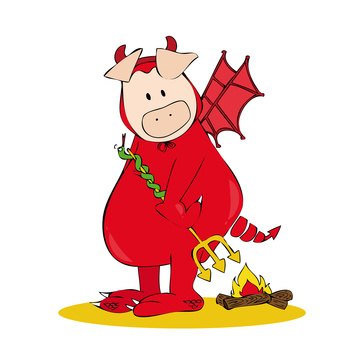 Many people's initial reaction to my book "Never Binge Again(tm)" is a kind of LOVE-HATE reaction…
On the one hand they LOVE the idea that it actually may be possible to take control over their eating once and for all, but the idea of using "Never" and/or "Always" rules to do so truly frightens them, because they believe they'll have to beat themselves up and endure a tremendous amount of guilt when and if they make a mistake.  But as you'll see in this recorded full length initial coaching session with one of my actual clients, there's really NOTHING to be afraid of!
You can download the MP3 here, grab the TRANSCRIPT, or scroll down and click "Play in New Window" to listen online now.
Listen now while you're thinking about it please, because you know how your "Inner Pig(tm)" can get 🙂
Why Continue to Struggle Alone When I Can Help You to Defeat Your Worst Cravings, Lose Weight, and Stick to the Food Plan of YOUR Choice? 
| | |
| --- | --- |
| | FED UP WITH YOUR FOOD PROBLEM? Click below to see the various products and services I offer to help you master the Never Binge Again system and create a customized food plan just right for your personal needs and lifestyle. www.FixYourFoodProblem.com. |
Podcast: Play in new window | Download (Duration: 19:53 — 8.0MB) | Embed
Subscribe: Android | Email | Google Podcasts | RSS | More